Backup Your Data With N360 Managed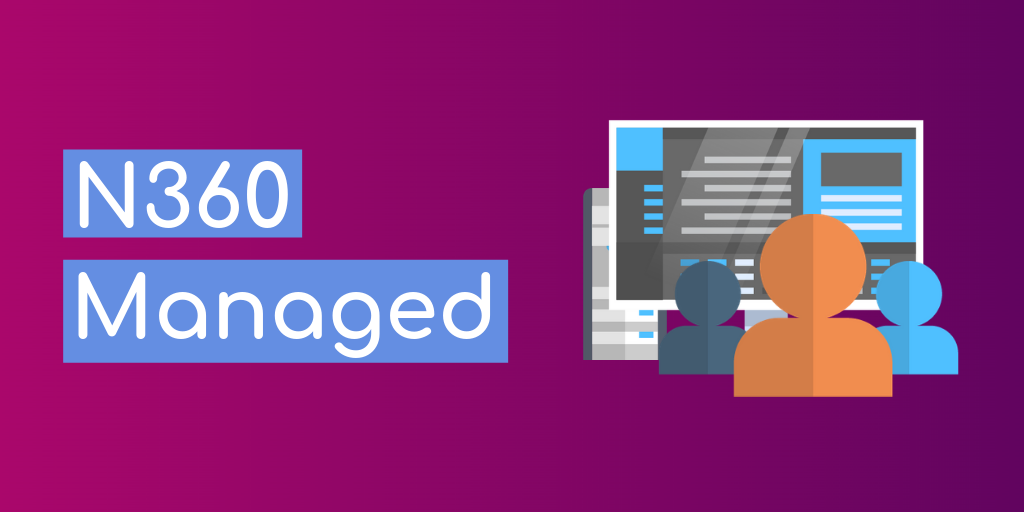 Few things are more important to a business than its data. Backing up critical information is not only a smart business decision but also a necessary move in today's ultra-connected environment. Without a backup or replication of any kind you are putting yourself at serious risk of losing potentially all of your business' data.
Why N360 Managed?
N360 Managed makes it easy to get your backups off-site to a hosted backup repository (cloud repository) without the cost and complexity of managing your own second site.
It is designed to offer a quickly provisioned offsite backup at a fraction of the cost of implementing a physical data recovery site. Using your Veeam® Availability Suite™ software, you can store a copy of your data in a remote, dedicated cloud repository accessed via secure SSL connection and cloud gateway. Within as little as 4 hours or less, all of your critical data could be backed up!
Features:
Backup your virtual machines to our Ultra Secure ISO 27001 certified Datacentre
The ability to leverage your local Veeam environment
End to End Encryption
Top-quality backup services without large investments
Unlimited retention capabilities
Accounts provisioned in four hours or less
Have all of your local data backed up offsite in the cloud
N360 Managed Is:
Seamless — Use your Netcetera cloud repository like a local backup repository. Simply open the Veeam backup console and make your Netcetera cloud repository a target for any backup jobs.
Efficient — Get your backups off-site quickly and easily without adding bandwidth by leveraging forever-incremental backups, in-cloud synthetic fulls, built-in WAN acceleration (in Enterprise Plus edition) and more to minimise data transfer and maximising restore points.
Secure — Rest easy, your backup is encrypted at source, in transfer and at rest, with no negative impact on data transfer rate. Netcetera Cloud Connects multi-tenant capabilities also ensure your data is as safe and confidential in our Cloud as it would be in your own off-site repository.
Is it really worth not having a backup? Netcetera offer the best Backup, Replication and Recovery services available courtesy of state-of-the-art N360 software.
Pricing
Ideal for Server, PC and Laptop Backups and includes Veeam Cloud Connect Backup Software
Per Workstation @ £3.50 per month
Per Server/Host/VM @ £39.50 per month
Storage Costs @ £3.50 per 100GB per month
Questions?
Speak to our friendly team today to find out what our services can do for you, or for any other queries, please call 03330 439780 or Chat Live with one of the team.