Backup Your Data With N360 Continuous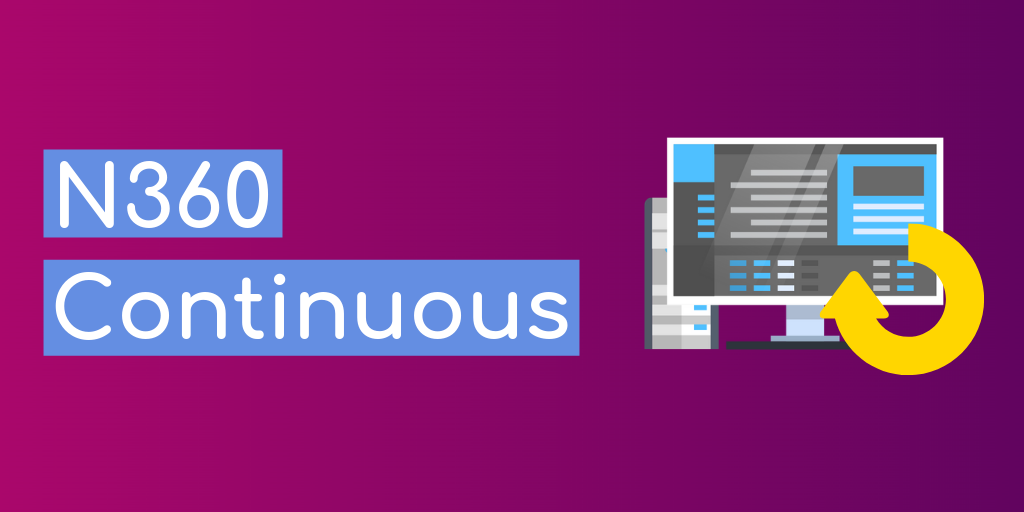 Few things are more important to a business than its data. Without any kind of Backup or Disaster Recovery solution in place you potentially risk losing all of your business' data. Netcetera's new Continuous Backup Solution is a server software application that enables disk-based data protection and disaster recovery for servers and workstations running Microsoft Windows and Linux operating systems.
Why Choose N360 Continuous Backups?
Whatever your business type, backups can make the difference between a complete disaster and a minor inconvenience. Our backup solutions are perfect for backing up your data and reducing the risk to your business.
Ease of Use – Manage your backup schedules with fine-grained control using the easy to use Backup Manager.
High Performance – Our backup solutions can reduce your backup times from hours to minutes; improve recovery point objectives by replicating your data to disk-based archive storage up to every 15 minutes; thereby reducing the impact of backups on server load.
Multi-Point Replication – Efficiently make multiple backup replicas of your servers. Both on-site and off-site, or redundant on-site copies of your recovery points are possible with Netcetera360 technology.
Data Retention Policy – Define a backup replication goal; for example, every 15 minutes, every hour, or every 4 hours. Then define how many recovery points you need to retain.
Multi-Platform – Our backup solutions work on almost any platform including CentOS, RedHat, Ubuntu, Debian, SUSE and Windows Server. We also support VMware, Hyper-V, XenServer, Parallels Cloud, Parallels Virtuozzo, Microsoft SQL Server, MySQL, MariaDB and Microsoft Exchange.
Industrial Strength Storage – New Continuous Data Protection 3.0 Disk Safe® technology offers industrial strength disk storage for your backup and archiving. Archive up to 64TB of recovery points per disk.
Bare Metal Restore – A high-performance alternative to file-by-file restoration. By bypassing the file system and streaming blocks directly to disk, the restoration of large file systems can be performed significantly faster.
Every second that goes by you risk a potential catastrophe. With prices starting from £15/month don't wait until it's too late, protect your business and it's data with our new Continuous backup solution and you will never have to worry about the safety of your business' future again.
Questions?
Speak to our friendly team today to find out what our services can do for you, or for any other queries, please call 03330 439780 or Chat Live with one of the team.