Collect, Manage and Share Testimonials For Free
Senja is a testimonial tool that helps you collect, manage and share testimonials from your customers. Sign up for a free account and use your form to collect video and text testimonials, manage them, and share them as images, widgets of Walls of Love, without code.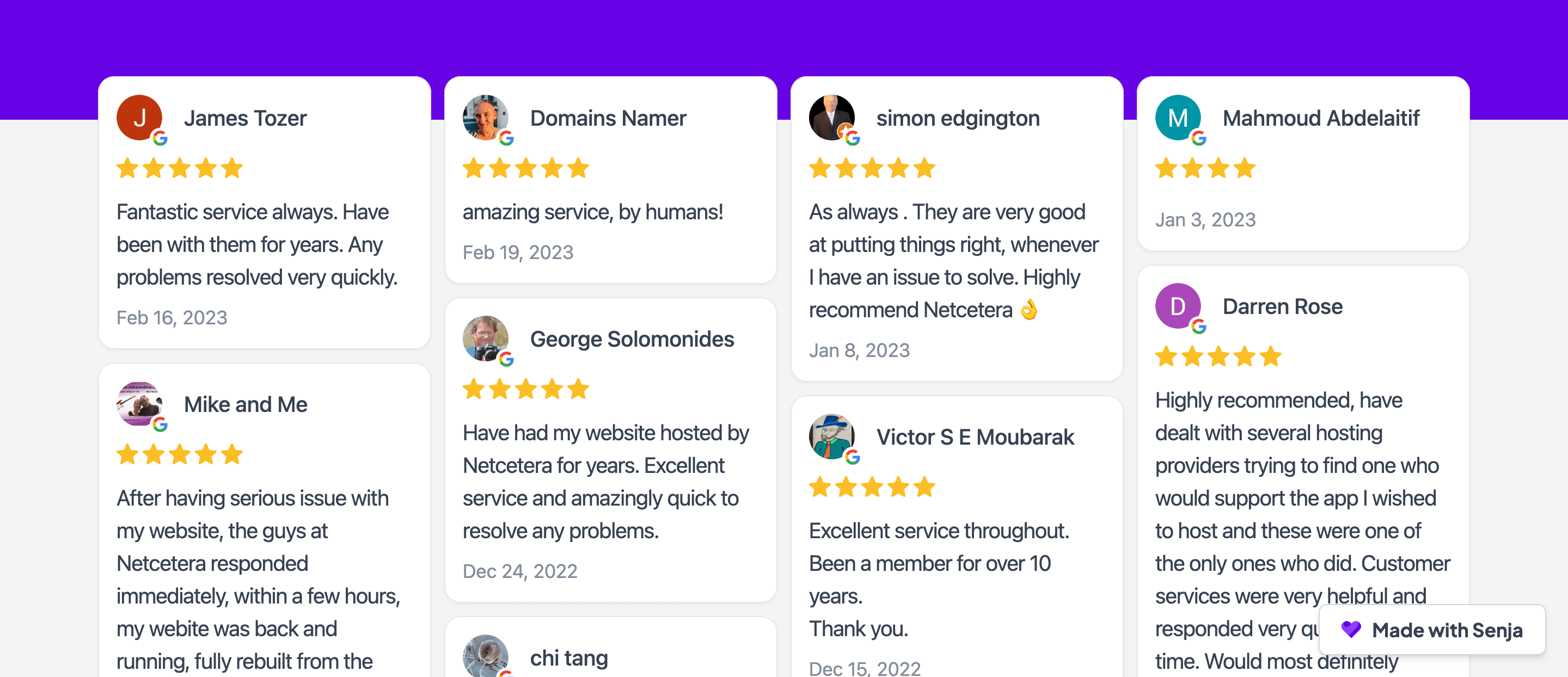 Collect testimonials
Import your testimonials from over 17 different sources (like Reddit, Facebook or LinkedIn), or collect them with your own fully personalised collection form. Collect video or text testimonials from happy customers.
Manage testimonials
Find the testimonial you need right now using Senja's advanced search. Filter by keyword, company, job title, rating or tag – for things like different products or services. Use our word cloud to identify common testimonial themes. Senja also automatically transcribes your video testimonials, and records your customers' permission to share.
Share testimonials
With Senja, you can turn your testimonials into widgets, images or Walls of Love. Senja has over 200 templates to get you started. Plus unlimited customisations, from fonts to colours and organisation, if you can dream it, you can create it in Senja's social proof Studio.
Senja also comes with powerful automations to help you automate the collection and sharing of testimonials.. Over 2,000 creators, founders, freelancers and marketing teams are using Senja to collect social proof and win more work.
Questions?
Speak to our friendly team today to find out what our services can do for you, or for any other queries, please call 03330 439780 or Chat Live with one of the team.