Simple, Secure and Comprehensive Managed Hosting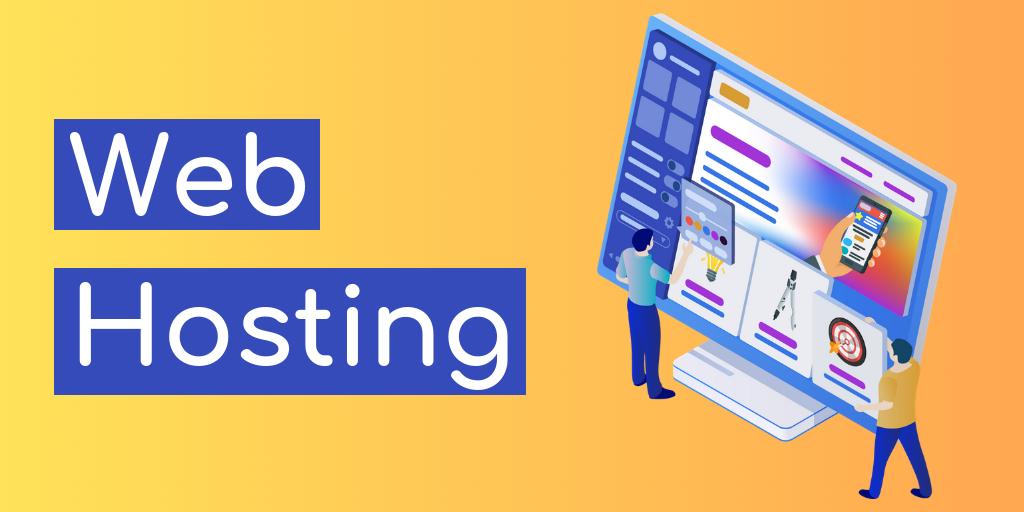 Netcetera offer a full range of simple, secure and comprehensive Hosting Packages to support your business' needs. Whether your launching the next hit blog or creating an online shopping empire, Netcetera's range of managed hosting options cater to your needs.
Managed Hosting is for those who prefer to have their web host provider maintain and monitor their website, operating system and all supported applications. Our Managed Web Hosting packages work well for small businesses in particular, since they eliminate the need and expense of buying, operating and maintaining a server.
Features
Our UK based Hosting Packages are perfect if you're promoting a new business venture, launching a full e-commerce shop, blog or small business portal. They can help create a professional backbone for your online business with features including:
Windows and Linux support
FREE Domain Name
FREE SSL Certificate
Access to 1000s of website templates
Instant setup
Easily customisable
30 day money back guarantee
Daily backups
Powerful control panel
24/7 tech support
Packages We Offer
HOME Package – Our entry level package, 5 Websites, 5GB Storage, 80GB Bandwidth, 100 Mailboxes – From £2.99/month.
DESIGNER Package – Ideal for Multiple Sites, 10 Websites, 50GB Storage, 500GB Bandwidth, 500 Mailboxes – From £5.99/month.
BUSINESS Package – Perfect for E-Commerce Sites, 20 Websites, 100Gb Storage, Unlimited Bandwidth, 1000 Mailboxes – From £9.99/month.
RESELLER Package – Great for Entrepreneurs & Resellers, 50+ Websites, 50GB+ Storage, Unlimited Bandwidth, Unlimited Mailboxes – From £12.99/month.
FREE SiteBuilder
As part of our hosting packages you will gain access to our FREE SiteBuilder. It makes quick and easy work of any website building project with it's effective tools and best of all it's FREE!
Read About Our FREE SiteBuilder
Professional Hosting
We also offer High Performance Shared Hosting on Windows and Linux, both starting from £5.99/month.
View Linux Packages View Windows Packages
Application Hosting
If you're looking for reliable hosting for your application, we offer a range of highly rated and recognised software including; Drupal, WordPress, Joomla and Umbraco. From £2.99/month.
Hosting Upgrades
If you're wanting to get more out of your hosting package then we have just the things for you. We provide a selection of hosting upgrades that will satisfy your needs whether that be from adding email space to getting a MySQL Database, we've got you covered. Upgrades start from £2.00/month.
Security
We provide a wide range of Security Solutions and SSL Certificates so that you can always have the best and most reliable protection for your website. From £5.16/year.
View Website Security View SSL Certificates
Backups
Secure your personal and business data by backing up your website in the cloud. Starting from £1.00/month you can get up to 200GB of backup space that can be restored with as little as just 1-click.
Concierge Service
Moving from your current provider has never been easier, with 24/7 support on hand to help you through the process and with Netcetera's excellent Concierge Migration Service all the hassle of migration is taken away. We offer 2 types of concierge package to help you as much as we can and make your transition as easy as possible:
Concierge Total Cover – Offers Website Monitoring, Offsite Backups and Monthly Reports. All for £20/month.
Concierge Onboarding – Requires existing hosting on Plesk cPanel and offer 1 site migration, 1 email setup, 1 domain transfer and 1 DNS setup for your domain. For a one-time cost of £100.
If you're interested about our Hosting Packages and would like to get a quote from one of our friendly sales team then don't hesitate and fill out the below form.
Questions?
Speak to our friendly team today to find out what our services can do for you, or for any other queries, please call 03330 439780 or Chat Live with one of the team.