Effective Cyber Crime Protection Needn't Come at a Price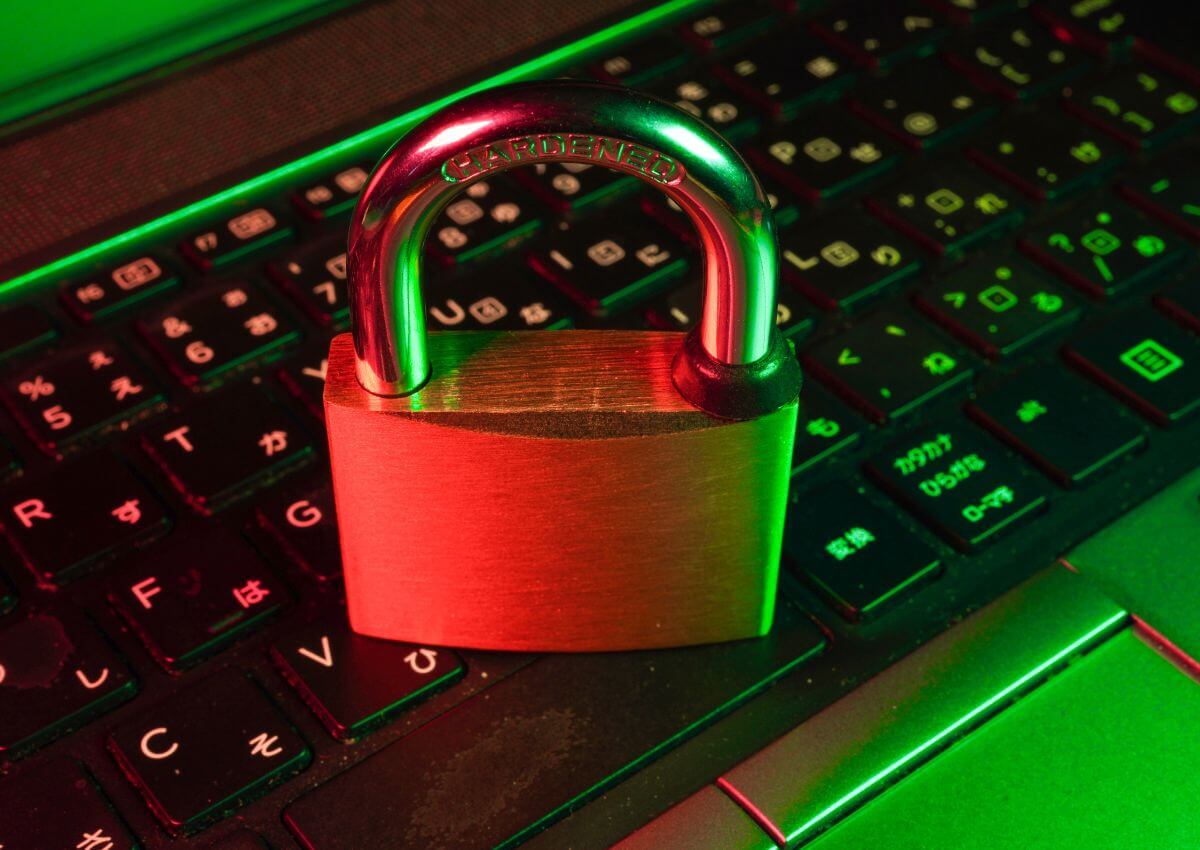 With over 50% of small UK businesses falling victim to cyber criminals every year, we all know that protection is desirable but that it can come at a price. Doesn't it?
Taking some simple steps in securing devices that attach to your network can help to eliminate the majority of cyber threats and CyberSmart Active protect can automate those steps for FREE.
So what does it do?
Easy to install on mobiles and laptops, Active Protect checks on the status of all device software including operating systems, every 15 minutes, 24/7.
And if something isn't right, it's normally an easy fix – for example – this mobile device is not PIN Enabled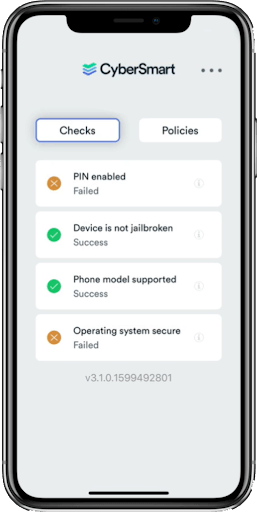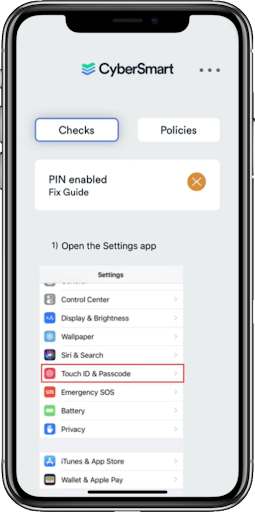 Why free?
We'll provide three free device licences to try Active Protect for yourself. We're confident that once tried, you'll want to buy Active Protect for all of your companies mobile devices and laptops.
It really is free – take the first step to helping to cybersecure your business.
Order your FREE Licenses Today
Questions?
Speak to our friendly team today to find out what our services can do for you, or for any other queries, please call 03330 439780 or Chat Live with one of the team.