Netcetera Successfully Renews ISO Accreditations for 2017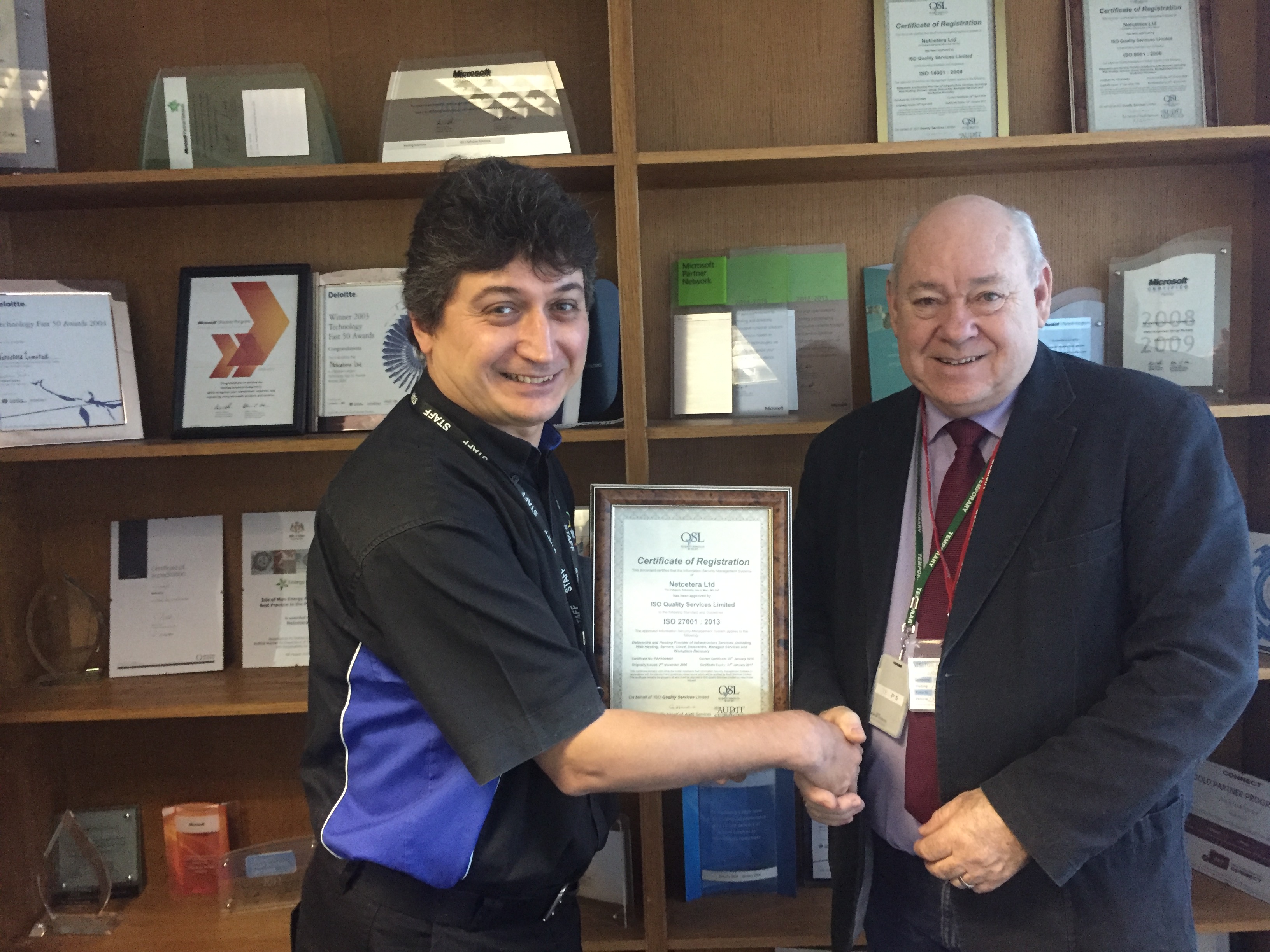 We are very pleased to announce that the company's ISO9001, ISO14001 and ISO27001 accreditations have been successfully renewed following an extensive independent audit of its standards and procedures. This accreditation is only awarded to companies that demonstrate the highest quality management systems.
Over the last few years we have worked hard to improve every aspect of what we do. From how we look after our environment, to how we ensure security and management systems are the very best they can be.
We believe that independent auditing by an organisation such as ISO allows us to examine what we do, identify areas where we can improve and just as importantly inform our valued clients that we are open and transparent about the standards we have achieved.
ISO 9001:2015 specifies requirements for a quality management system where an organisation needs to demonstrate its ability to consistently provide products that meet customer and applicable statutory and regulatory requirements. Netcetera aims to enhance customer satisfaction through effective quality assurance and continual improvement.
ISO 14001:2015 standard is an international certification that applies requirements for information security management systems. The standard is designed to provide customers with an assurance that their provider uses industry best practices for information security.
ISO 27001:2013 is an internationally-recognised accreditation for organisations that demonstrate superior environmental management. The certificate highlights Netcetera's ongoing commitment to both maximise the energy efficiency of it's existing datacentre estate and develop innovative new green hosting services.
Quality management systems, security and our environmental commitment all come as standard when you choose to host with Netcetera. We firmly believe that when you choose a hosting provider you should be with a host that puts the client first in everything they do. Here at Netcetera we're pleased to say that everything that we do is client centred and this is all backed by our open auditing and our transparency.
If you would like to find out what sets us apart from other hosting companies, simply visit our website or give one of our friendly hosting experts a call.
Questions?
Speak to Belinda today to find out what our services can do for you, or for any other queries, please call 0800 808 5450 or Chat Live with one of the team